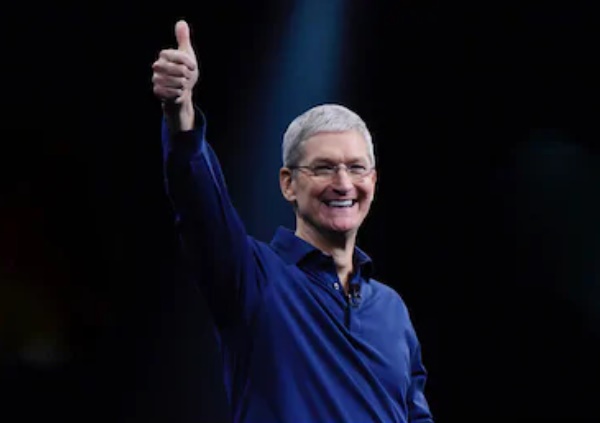 Apple CEO Tim Cook defended removing Parler from his company's App Store — saying he doesn't see an "crossing point" between the privilege to the right to speak freely of discourse and the capacity to incite brutality.
Apple and Google booted the moderate inclining online media webpage's application and Amazon – Web Services dropped Parler from its servers — following the vicious mobs at the US Capitol on Jan. 6 that prompted the passings of five individuals, including a cop
"We took a gander at the impelling to brutality that was on there. What's more, we don't consider that free discourse and affectation to viciousness has a convergence," Cook told have Chris Wallace on media.
Cook said there are in excess of 2 million applications on the App Store and they all are required to keep the terms of administration.
"We clearly don't control what's on the Internet, however we've never seen that our foundation ought to be a straightforward replication of the Internet. We have rules and guidelines and we simply ask that individuals submit to those," Apple's top executive said in the meeting that broadcasted Sunday.
Asked by Wallace whether taking Parler off Apple would drive the clients more profound into the underground, Cook said that doesn't need to be the situation.
"We've just suspended them for us. Thus, in the event that they get their control together, they would be back on there," he said.
After Twitter and various other Big Tech stages prohibited President Trump over his remarks following the mayhem at the Capitol, a large number of his allies ran to Parler, which has less limitations for content.
John Martze, the CEO of Parler, has sued Amazon refering to infringement of US antitrust law for removing the online media company from its servers.
He said he and his family have been sequestered from everything on account of death dangers and consistent badgering.